Teleport is the VPN customised & Optimised network within MyRepublic so you can watch Netflix, BBC , Sky Online.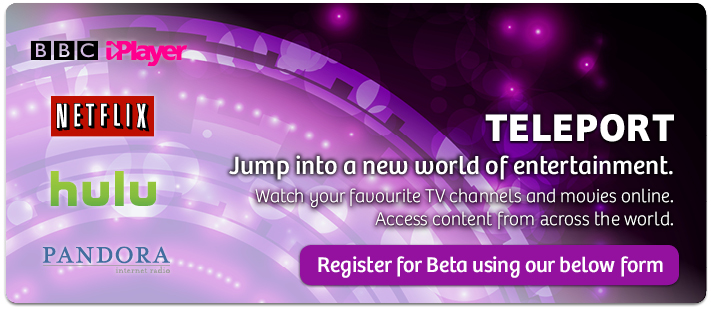 What basically it does it optimise your connections to the US and EU with a US and UK IP Address so you don't need a VPN or what ever devices....
However, you will need a way to pay for the services.. one way is to use iTunes Gift Card which U can buy from EBAY or in the case of UK.....contact us for details.